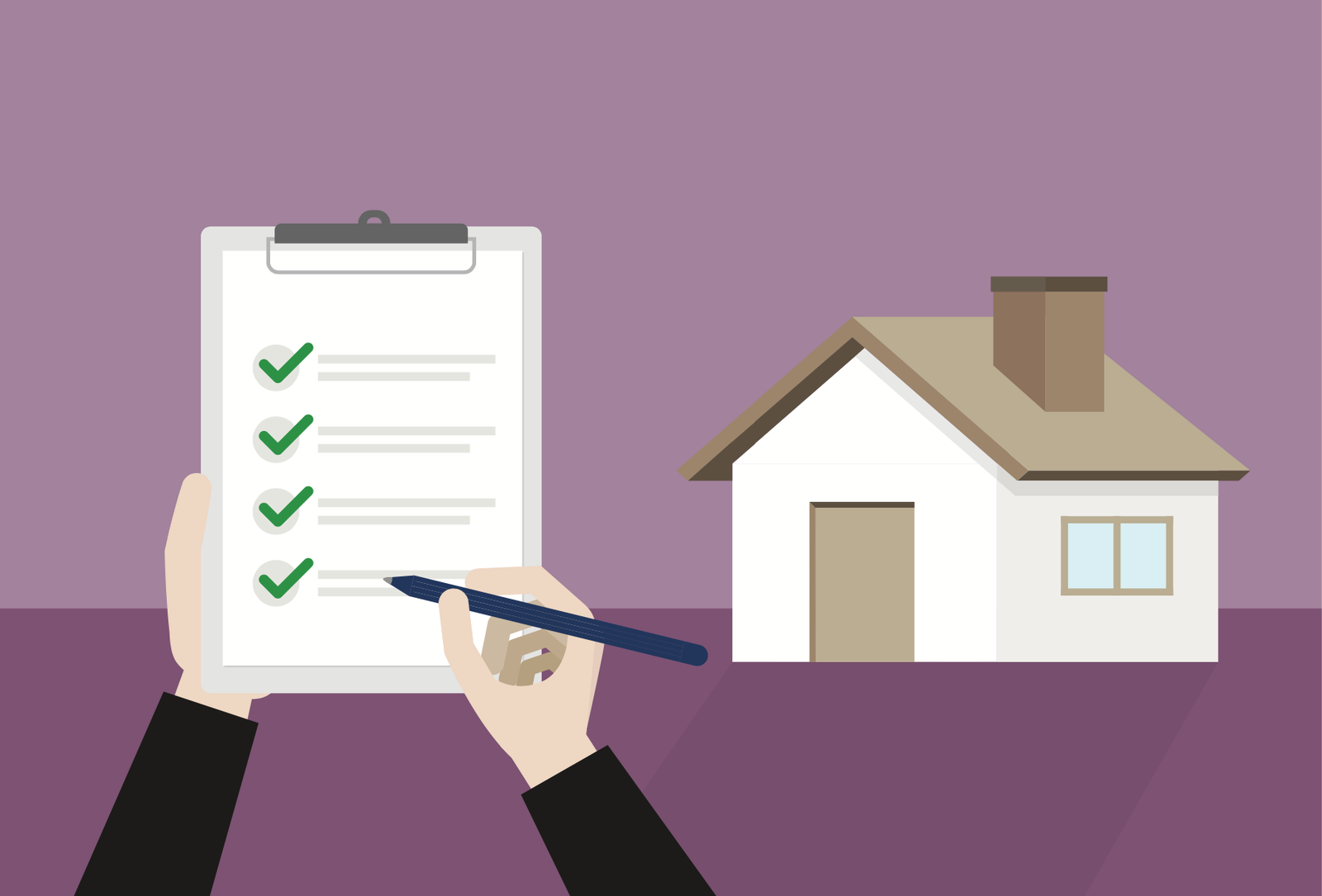 The inside-outside visual inspection will detail many areas of the home – for buyers the checklist will outline what needs to be done and when. For  sellers - some key points that will want to addressed before anyone shows up with a clipboard.
Exterior
Foundation
: Are there cracks? Does the grade around the foundation have the water draining toward the home or away from it?
Roof & Gutters
: Is the roof is more than 10 years old? A new roof is likely in order. Are gutters and downspouts are securely attached and free of debris?
Siding
: Does it need to be painted? Is it secure?
Windows
: Are windows more than 20 years old? They'll likely need to be replaced. Are window frames in good shape? Do they seal properly? Do the cranks leak? Is the area properly caulked?
Interior
Electrical
: Is the electrical box newer or outdated? Can it handle today's electrical demands? Is the wiring up to code?
Heating & Air
: How old are the furnace and A/C?  If a heating or cooling unit is nearing or past 15 years old, its efficiency is likely to be poor.
Attic
: Is the attic adequately sealed, insulated and ventilated? Attic insulation matters as poor insulation can also damage the roof.
Water Heater
: How old is it? If it's reached or more than 15 years old, it's time to replace it.
Smoke & CO Alarms
: Do they all work? Put in fresh batteries.
Cosmetic
: Does it need painting or does the carpet need replacing? These are minor as long as the home is structurally sound